The Allegro STR bioreactor family combines Pall's bioprocess engineering expertise, cell culture know-how and our drive for quality into a series of single-use bioreactors that deliver consistent and scalable cell culture performance across the range. From the outset of the design, our technology places strong emphasis toward providing a compact, ergonomic and intuitive turnkey bioreactor design concept to maximize usability and process assurance, while maintaining optimal performance needed in a cell culture environment through several easy and intuitive operation features.
The single bottom-mounted impeller design allows the biocontainer to be packed into a compact unit that can be placed directly into the hardware with minimal operator manipulation
Installation and inflation of the biocontainer is achieved in under 30 minutes through a guided sequence via the Human Machine Interface (HMI)
The low aspect ratio of the systems minimize the operations that have to be performed at height
Automatic biocontainer deflation speeds up turnaround time, minimizes operator activity and reduces the overall volume of waste for disposal
All product contact surfaces are single-use components therefore the demands on maintenance, cleaning and cleaning validation are minimal. This makes it the first choice for process development, CMO plants or multiproduct manufacturing facilities where maximum flexibility is required.
Allegro STR 50 bioreactor

Allegro STR 500 bioreactor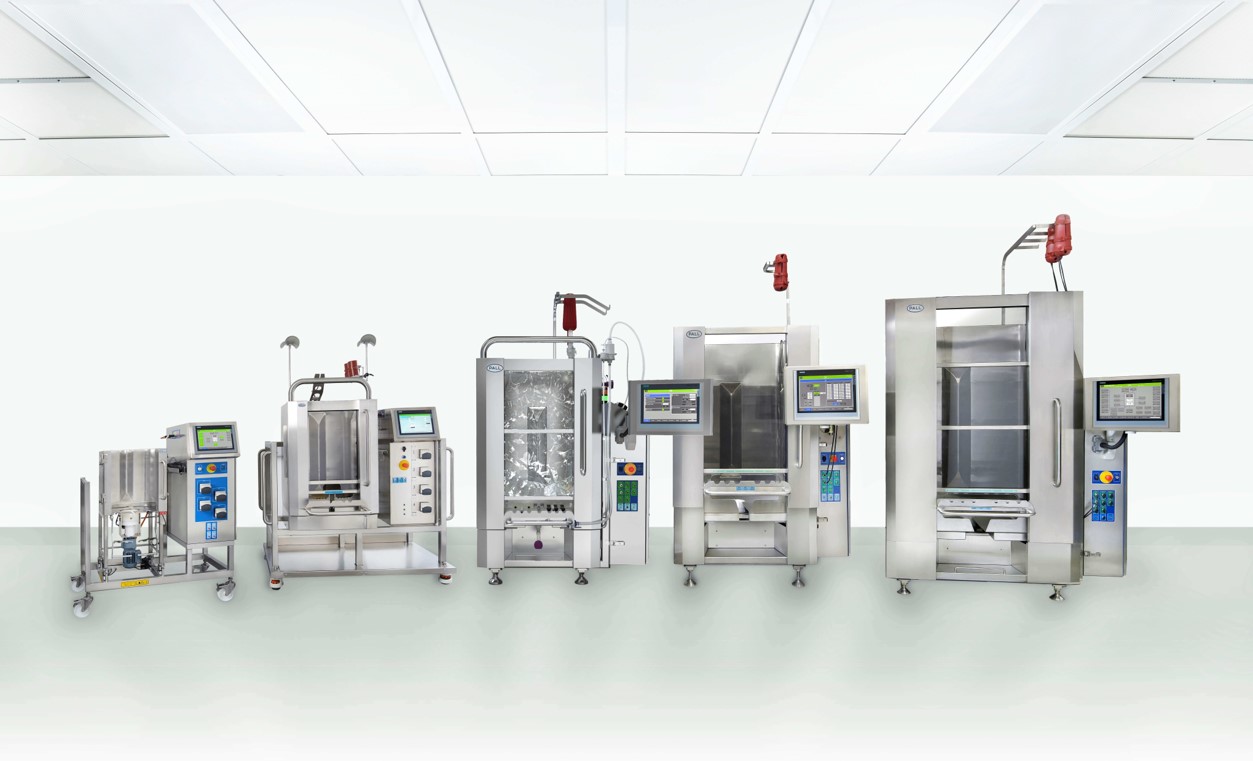 Left to right: Allegro 50, 200, 500, 1000, 2000 L bioreactors
Typical applications include:
Mammalian suspension cell culture, using e.g. CHO or HEK293 cells
Insect cell culture using e.g. Sf9 cells
Suspension cells in batch and fed-batch mode
Adherent cell growth on microcarriers, e.g. VERO
Extensive experiments have been performed to characterize the bioreactor and gather data on mixing, mass transfer and cell culture performance. Full details of features and benefits covering mixing, usability, operation, design safety, process assurance and reliability etc are described in the product brochure.
Regulatory/Quality Documentation
Part
Description
Order Quantity
STR50-110NW
Allegro STR 50, 110 V
1
STR50-230W
Allegro STR 50, 230 V
1
STR50-110NW-R-SU
Allegro STR 50, 110 V, Redundant SU Sensors
1
STR50-230W-R-SU
Allegro STR 50, 230 V, Redundant SU sensors
1
STR200-110NW
Allegro STR 200, 110 V
1
STR200-230W
Allegro STR 200, 230 V
1
STR500-110NW
Allegro STR 500, 110 V
1
STR500-230W
Allegro STR 500, 230 V
1
STR1000-110NW
Allegro STR 1000, 110 V
1
STR1000-230W
Allegro STR 1000, 230 V
1
STR2000-110NW
Allegro STR 2000, 110 V
1
STR2000-230W
Allegro STR 2000, 230 V
1
Detailed ordering information is described in the product brochure.
A novel single-use bioreactor system that allows users to focus on optimizing the application rather than on the mechanics of bioreactor installation and operation