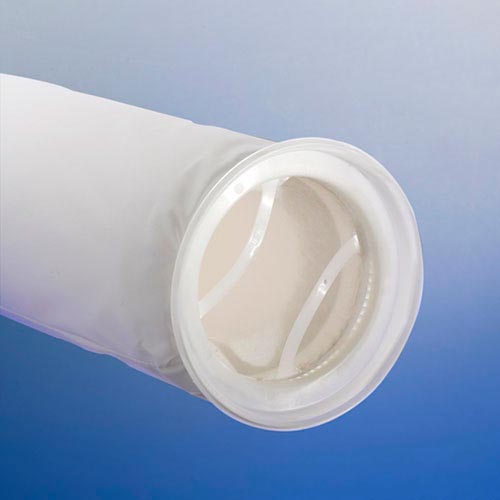 Need Help?

More Information

Description
Features
We offer a full line of felt materials and micron ratings:
Conventional sewn bags or the PolyWeld® welded seam bags available
FSI PolyLoc® ring or other common bag rings available on most bags
Heavy Duty and Extended Life designs available
Pall FSI felt bags are designed to withstand higher solid loading, and are suitable for applications using vessel or open filtration systems.
Pall FSI makes its own fiber to produce the felt material used in our felt filter bags, guaranteeing the highest quality. Our Extended Life filter bag provides superior filtration of all sized particles, as well as up to twice the dirt holding capacity of a standard filter bag.
Specifications
Filter Media
Felt, high temperature
Felt, nylon
Felt, polyester
Felt, polypropylene
Felt, Teflon®
Maximum Operating Temperature
Polypropylene: 200-220° F (93-104° C)
Polyester: 275-325° F (135-162° C)
Nylon: 275-300° F (135-149° C)
High Temperature: 400-450° F (204-232° C)
Teflon: 450-500° F (232-260° C)
Micron Rating
Polypropylene: 1, 3, 5, 10, 25, 50, 100
Polyester: 1, 3, 5, 10, 25, 50, 75, 100, 200
Nylon: 5, 10, 25, 50, 100
High Temperature: 5, 10, 25, 50, 100, 200
Teflon: 1, 5, 10, 25
Cover
Plain
Polyester multifilament
Nylon monofilament
Sizes
1: 7" x 16" (17.78 cm x 40.65 cm)
2: 7" x 32" (17.78 cm x 81.28 cm)
3: 4" x 8.25" (10.16 cm x 20.96 cm)
4: 4" x 14" (10.16 cm x 35.56 cm)
5*: 6 7/8" x 34" (17.46 cm x 86.36 cm)
6*: 6 7/8" x 16" 1/2" (17.46 cm x 41.91 cm)
7: 5 1/2" x 16" (13.97 cm x 40.64 cm)
8: 5 1/2" x 22" (13.97 cm x 55.88 cm)
9: 5 1/2" x 33" (13.97 cm x 83.82 cm)
Ring
Polypropylene PolyLoc®
Polyester PolyLoc®
Nylon PolyLoc®
Cuno
Snap ring metal
Stainless steel snap ring
Commercial steel ring
Commercial plastic ring
Ronningen-Petter snap ring
Ronningen-Petter plastic ring
Ronningen-Petter flange
* SIZES 5, 6, AVAILABLE WITH S RING ONLY
** AVAILABLE IN SIZES 1 AND 2, POLYPROPYLENE AND POLYESTER NON-INSERTED ONLY